Your Indiana BMV record is a crucial component in determining your eligibility for Specialized Driving privileges.  It is also needed to proceed with the filing process and will be reviewed by the prosecutor and the judge.  Many people attempt to screenshot it, copy and paste it or convert in some other format but to proceed through the Court a PDF version is needed. Below are step by step instructions to help guide you to obtain the Indiana BMV record in PDF format.
Step 1: Go to MyBMV Records Link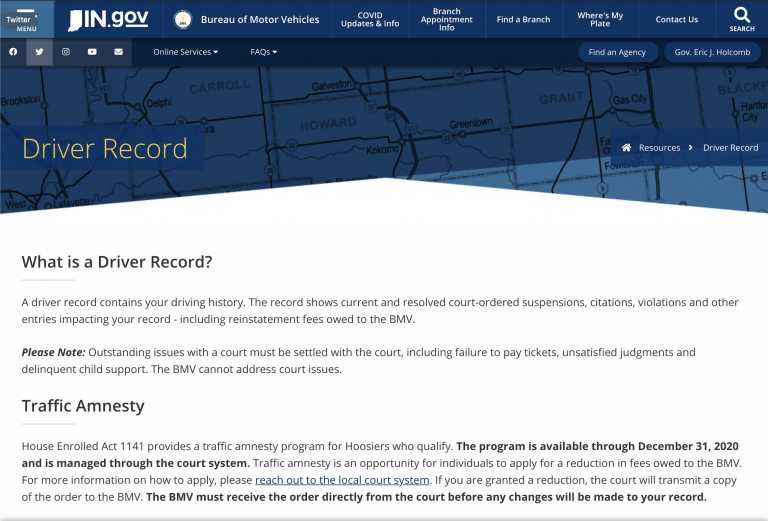 Step 2: Login or Create Account
(If you have an account, go straight to Step 7)
Step 3: On the Top Left, Click "Official Driver Record"
Step 4: Add to Cart, Then Click Proceed to Checkout.
Step 5: Start Checkout Process, Click Next
Step 6: Add Payment Info
(Shown Here: Bank Account)
Step 7: Add Payment Info
(Shown Here: Credit Card)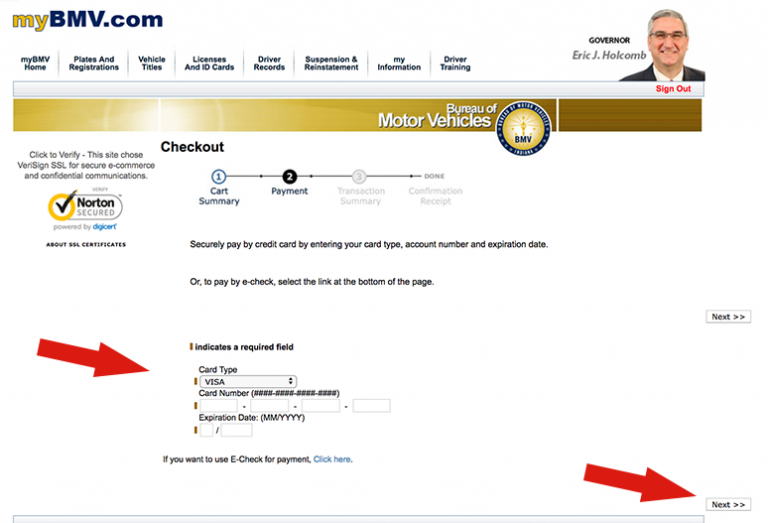 Step 8: Agree to Terms
Step 9: Click the Blue Text "Click Here to View PDF Version"
Step 10: Once Opened, Save To Your Computer or Phone, Create a new folder or put it in a place where you can remember.